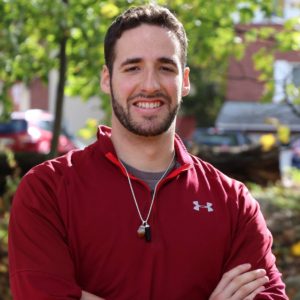 Hey – my name is Mike, I am a 6ft 4" lover of everything related to the human body, specifically movement and nutrition. Growing up I was a highly unhealthy kid and individual. I remember drinking gallons of Arizona Iced Tea (sugar water) and eating boxes of Zebra Cakes (as unhealthy as they sound). I was never very athletic and was always pushed into trying out for sports like basketball because of my height, but I was so uncoordinated and weak that I got pushed around and never had the confidence or drive to succeed, but it was something that always bothered me.
I started weight training like most young guys do, for the girls and to get stronger and look great. My journey led me to nearly getting injured and burning out, but it also taught me a lot about grit, drive, and motivation, it was what I needed at that time in my life.
However, soon my journey into my fitness reached new and unexpected stages, I began focusing more on my nutrition and learning the science behind what makes certain diets, foods, and populations of people healthy or unhealthy. I began devouring and vociferously reading every book, listening to every lecture, and seeking out the best information I could find on health, wellness, and nutrition.
I tried everything under the sun, I went vegan, I did intermittent fasting, I bulked and put on weight, I cut to get leaner, and found what works for my body and what doesn't. Because of everything I tried with my body I often can relate to what people are feeling or attempting to accomplish when they try diets or eating different ways.
Likewise, I began experimenting with my movement, I played basketball hard and developed the athleticism I never had as a kid, I weight trained, did yoga, and learned the role stretching and mobility has in an exercise routine. I learned that the human body is as diverse in its potential expression of movement and exercise as we are as individuals, just think of all of the different types of sports, dancing, specializations, gymnastics, martial arts etc. there are.
I fell in love with the feeling of being healthy because as a teenager, I had a period of depression, rage, anxiety, and stress – which I largely attribute to an unhealthy lifestyle filled with little to no real food to support my brain or body. I became addicted to being high on life to functioning at my highest levels as a human being when it comes to performance. The feeling that you can achieve from pushing your body hard, whether it be a tough training session, hiking a mountain or martial arts is the greatest natural high there is.
But achieving a state of peak performance with your body means that you must also properly nourish it with rest, hydration and nutrition. This is the key that was missing for myself, and that is missing for most people.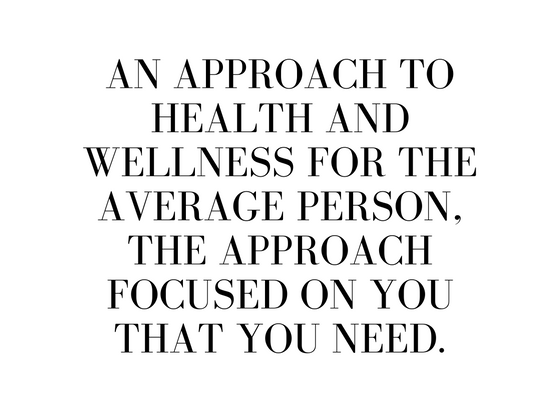 I learned that in order to push ourselves hard, we need to REST hard.
About 5 years ago I started out with a goal to become a Personal Trainer and help others achieve their life and fitness goals. I got numerous advanced certifications along the way designed to better help me understand anatomy, strength, balance, and correcting posture.
I am in a unique position to be able to help people strengthen their core and help them deal and recover from low back pain, injuries, and just improve their strength overall. Many people, without knowing the science behind proper weight training, neglect to properly build a strong foundation with a strong core and posture.
I now train full-time as a trainer, but I now also consider myself a holistic health coach.
From the time that I began this journey, I was always doing more. You see, what you do in the gym does not mean anything if you eat crap, are stressed to death, or do not take care of your fundamentals.
---
Now I spend my time coaching everyday people and others not only on exercise and technique, but also on the importance of organic foods, proper nutrition, hydration, and sleep.
Coaching means helping people develop healthy habits that can help them achieve their goals quickly and without getting hurt.
I have helped a few people lose 50+ pounds of pure body fat and have helped many people lose that stubborn 10-20lbs that they've been trying to lose for years.
I have helped many reduce or eliminate pain completely by improving their posture and strength.
Many of my clients learn the importance of breathing deeply and regularly.
I've coached hundreds on proper nutritional protocols, none of which are based on dogma or restrictive diets, just simply eating REAL food.
And a bunch of my clients walk away learning how to RELAX and unwind their body! Which is a skill that can be harder than you'd think, many of us are so tense and stressed that sometimes breathing deeply and letting go can be the hardest part.
Part of being a health coach and a trainer means that I am continually evolving as a person myself, but I would not trade this lifestyle for anything in the world because I get to constantly be challenged by the people I coach, and they get to be challenged by me as well.
My long-term goals are to build the best holistic health facility in the U.S., become the #1 holistic coach online, and open a successful chain of organic food restaurants.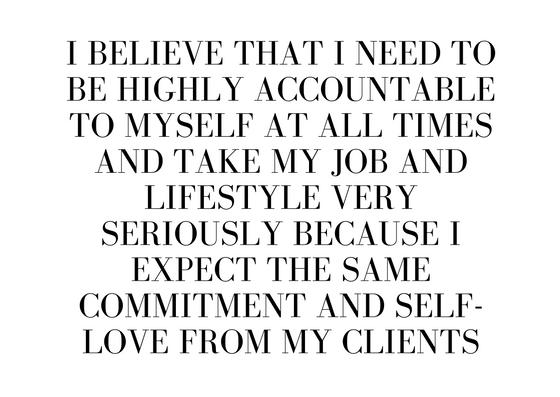 I also believe that pushing your limits and doing things that make you afraid is one of the keys to growth. CHALLENGE YOUR FEARS.
---
In the past year here are some of the things I've done that I was afraid of:
Climbing a 14,000ft mountain in Colorado with only 2 days to acclimatize, I made it within 200ft of the top when my body couldn't go up another foot.
Starting to take Ju-Jitsu classes (something I want to do more of) but initially, this was a massive fear and challenge.
Saying yes to more positive things, and saying no to certain others.
Confronted my own weaknesses and lack of discipline.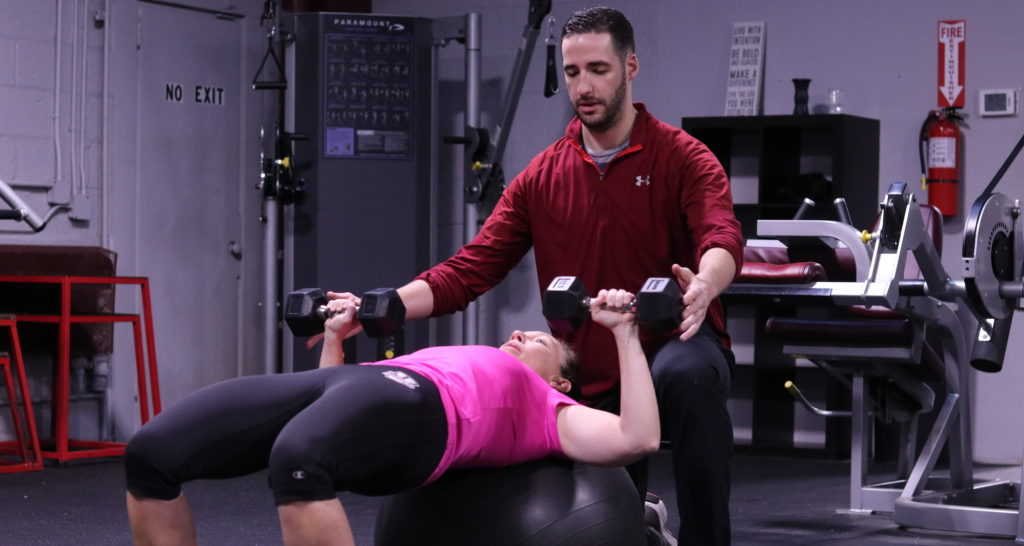 Here is what I can promise you if you're considering working with me:
No one you will find will care more about your health and wellness than I do, there may be a select few that can match my intensity but no one will care and take this more seriously than I do when it comes to your health.
I think about my clients' strength and nutrition as if it were my own body.
I expect the same level of commitment I have, I never fault anyone for not reaching all of their goals, but I sincerely would only recommend it if you are going to give it an honest shot.
You will learn the tools of proper recovery, mainly nutrition, sleep, stress reduction, and wellness techniques. If this does not interest you and you want a tougher more militant approach this is not for you.
You WILL, however, be pushed to train hard and become stronger than you've ever imagined.
You ARE working with someone (me) who walks the walk and practices what they preach. I exemplify the lifestyle I teach my clients. I never ask anyone to do anything I have not done or would not do, I am the real deal. I am somebody who exemplifies a healthy lifestyle, which I only achieved after much pain, trial, and error.
More about me: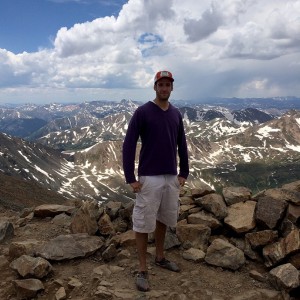 I live in Ho Ho Kus New Jersey with my wonderful significant other Jenna, who is the love of my life and helps me with everything I do, she is a beautiful vibrant woman who exemplifies good health and strength. Without her, I would not be where I am today and she is my partner in crime. We have a dog named Stella and a cat named Baxter.
My favorite thing to do is to find mountains and some of the most challenging and beautiful hikes in the U.S. to do, and I am always planning our next trip. So far a few hikes I've done are:
Mt. Elbert, CO
Mt. La Plata, CO
Camel's Hump, VT
Cascade Pass to Sahale Arm, Northern Cascades National Park, WA
Enchanted Valley, Olympic National Park, WA
These are just a few, and next up on my list is Half Dome in Yosemite, which is 5,000ft elevation gain over 15 miles.
I love walking and hiking, I strength train for overall strength and core stability, and also to look good. I have tried a couple martial arts and hope to continue this in the future more, I also greatly enjoy finding clean sources of exotic and healthy food. One of my favorite things to eat is a grass-fed rib eye.